The NEXT Academy PreConvention Workshop: Electrical Contractor Leadership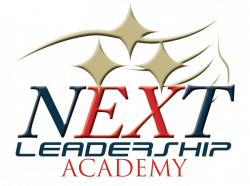 There can be no doubt that the leadership capacity and capabilities of an organization will critically impact its sustainability and profitability. This course will focus on the key organizational areas you should be focusing on in your company including; enabling leadership, the keys to building vibrant organizations, preparing for innovation and disruption in a V.U.C.A. world and negotiating for a better future.
Developing your company's leadership capacity is one of the most important tasks you can undertake and ensuring your company can adapt and change to stay on top requires a concentrated effort. Electrical Contractor Leadership is a face-paced, intensive leadership program for emerging and senior leaders in the electrical contracting industry, utilizing lectures, group activities, videos and facilitated discussions lead by industry leaders.
This program is sponsored by The NEXT Academy, an intimate 12-month training ground built specifically for electrical contractors, powered by industry leaders: Graybar Electric, Southwire, Milwaukee Tool and Thomas & Betts, that is fully committed to helping to prepare leaders to meet today's complex challenges.
Session topics will include:
Enabling Leadership: Leadership Essentials, Change Management and Leadership Development
Participants will discuss leadership models and the important responsibilities and role that leaders play in building and running and effective and sustainable electrical contractor.
Building Vibrant Organizations: Effective Communication, Organizational Learning and Organizational Culture
The development of a strong organizational culture that is fully aligned with the strategic objectives of the electrical contractor business is critical to building a sustainable organization. Participants will discuss the elements that contribute to building and changing and organization's culture.
Innovation and Disruption for a VUCA World: Disruptive Innovation, Disruptive and Innovative Leadership and Technology
Organizations that learn the fastest are the best equipped to compete in the uncertain markets today's electrical contractors are forced to compete in. Participants will identify how to lead through disruption and how their company can become more disruptive to gain competitive advantages.
Negotiating for a Better Future: Strategy, 3D Negotiations and Industry Immersion
Participants will discuss the basics of negotiations and identify some proven techniques that they can employ during the course of all of their day-to-day, formal and informal negotiations. We will also present an overview of the NEXT Leadership Academy including the structure, delivery methodology, content and its future impact.
Registration for this preconvention workshop will be available through the convention registration page
Available Dates & Times:
Speaker: Dr. Michael Callanan Sr. NEXT Academy Director and Chief Focus Leader